Honda Oil Change Offers & FAQ | Bill Kay Honda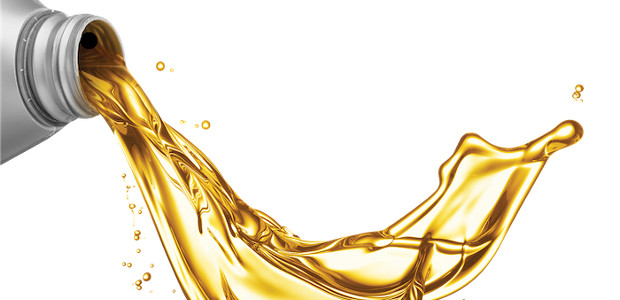 Getting your oil changed consistently is key to keeping your Honda in good condition. Save yourself time and money by bringing your Honda in to Bill Kay Honda in Bourbonnais, IL, for an oil change. Our service center can perform other essential services during your oil change, such as tire rotation. To schedule service, fill out our online form or call us at (815) 315-0632.
How Long Does an Oil Change Take at Bill Kay Honda?
We understand that you may have a busy schedule, and that's why our team works quickly and efficiently to get you back on the road in no time. Depending on what other services you get with your oil change, it can take anywhere from 15 to 45 minutes.
How Often Should I Get an Oil Change?
Changing out your oil helps the health and longevity of your Honda vehicle. As a general rule of thumb, mechanics suggest that you change your oil every 3,000 miles or every three months, whichever comes first.
Oil Change Coupons & Specials Available
Since getting your oil changed is a more frequent expense, we provide coupons and specials to help. Check out our current service and parts coupons to see available offers. Oil changes are also covered under the Honda Care Maintenance Plan.
Conventional Oil vs. Synthetic Oil: Which One Should I Use
As synthetic oil becomes more popular, a new question arises: which one is better for my car? The type of oil you choose almost entirely depends on your driving and your environment. Synthetic oil is great for those that live in extreme climates, hot or cold, as it is more resistant to breakdown. Synthetic oil is versatile and works with most vehicles currently on the market. If you'd like to get an expert opinion on what oil you should use in your Honda, give our service center a call at (815) 315-0632.
Schedule Your Next Oil Change in Bourbonnais, IL
Get your next oil change at Bill Kay Honda in Bourbonnais, IL! Schedule a service today to get your Honda's oil switched out.
Sales Hours
815-217-2037
| | |
| --- | --- |
| Monday | 9:00 am - 9:00 pm |
| Tuesday | 9:00 am - 9:00 pm |
| Wednesday | 9:00 am - 9:00 pm |
| Thursday | 9:00 am - 9:00 pm |
| Friday | 9:00 am - 9:00 pm |
| Saturday | 9:00 am - 6:00 pm |
| Sunday | Closed |
Service Hours
815-315-0632
| | |
| --- | --- |
| Monday | 7:30 am - 6:00 pm |
| Tuesday | 7:30 am - 6:00 pm |
| Wednesday | 7:30 am - 6:00 pm |
| Thursday | 7:30 am - 6:00 pm |
| Friday | 7:30 am - 6:00 pm |
| Saturday | 8:00 am - 5:00 pm |
| Sunday | Closed |
Parts Hours
815-410-4898
| | |
| --- | --- |
| Monday | 7:30 am - 6:00 pm |
| Tuesday | 7:30 am - 6:00 pm |
| Wednesday | 7:30 am - 6:00 pm |
| Thursday | 7:30 am - 6:00 pm |
| Friday | 7:30 am - 6:00 pm |
| Saturday | 8:00 am - 5:00 pm |
| Sunday | Closed |