Best Tire Care Practices in Bourbonnais, IL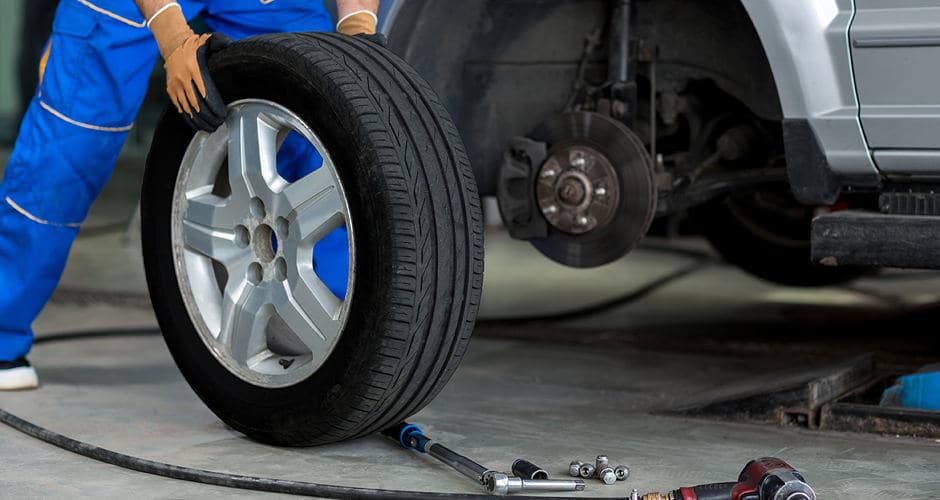 According to car manufacturers and the NHTSA, you should change your tires every six years. If it's been as long since you've replaced your vehicle's tires, order a brand-new set from Bill Kay Honda in Bourbonnais, IL as soon as possible. If you're unsure whether you need new tires, continue reading the tire guide below to learn about proper tire maintenance such as how often tires should be rotated, what mileage to replace them, and how to increase your tires' lifespan.
Check out our parts specials to see if any tire coupons meet your needs. If you have questions about redeeming discounts feel free to give us a call at (877) 767-9586.
Why You Should Change Your Tires
It's important that you make sure your tires have the proper tread depth and pressure because bad tires diminish your vehicle's performance. Tread depth allows your tires to grip the road and provide traction, which is what makes it possible for you to drive. As you drive, tires wear, meaning the tread depth decreases. As tread depth decreases, so does traction, which results in a longer stopping distance, decreased fuel economy, and decreased performance in inclement weather.
When Should You Change Your Tires?
A quick "penny test" is one way to self-check your tires, which involves inserting a penny into your tire's tread groove with Lincoln's head upside down and facing you. If you can see all of Lincoln's head, it's time for new tires. You can also have a technician at Bill Kay Honda in Bourbonnais, IL professionally assess the condition of your tires and recognize additional issues that you might overlook. For example, a service tech will notice if your tires have irregular tread wear, which could indicate wheel misalignment.
Good Tire Care Practices
To help your tires last, make sure you have the wheels aligned, rotated, and balanced regularly to ensure that your tires wear evenly and remain in good condition. Although the general consensus is to have your wheels serviced at the following mileage and time intervals, the ultimate authority on your vehicle's maintenance schedule is your owner's manual.
Tire rotation: every 5,000-7,500 miles; or six months
Wheel alignment: when you buy new tires; every 6,000 miles; once every other oil change; or at least once every two years
Wheels balanced: any instance wheels are removed; every 5,000 miles; or at least once a year
With that in mind, there are warning signs you should be aware of that indicate it's time to have your wheels serviced, which will help increase the life of your tires. If you experience pulling to the left or right, a crooked steering wheel when driving straight, or steering wheel vibration, schedule maintenance services at our Honda dealership today!
Order Tires From Bill Kay Honda!
Don't worry if you're unsure about the exact tires your car, truck, or SUV needs. Our friendly service technicians are more than happy to look up tire dimensions and help you order a new pair. All you have to do is give the team at our Honda dealership in Bourbonnais, IL a call at (877) 767-9586 or complete our online form.