Best Honda Tire Care Practices in Bourbonnais, IL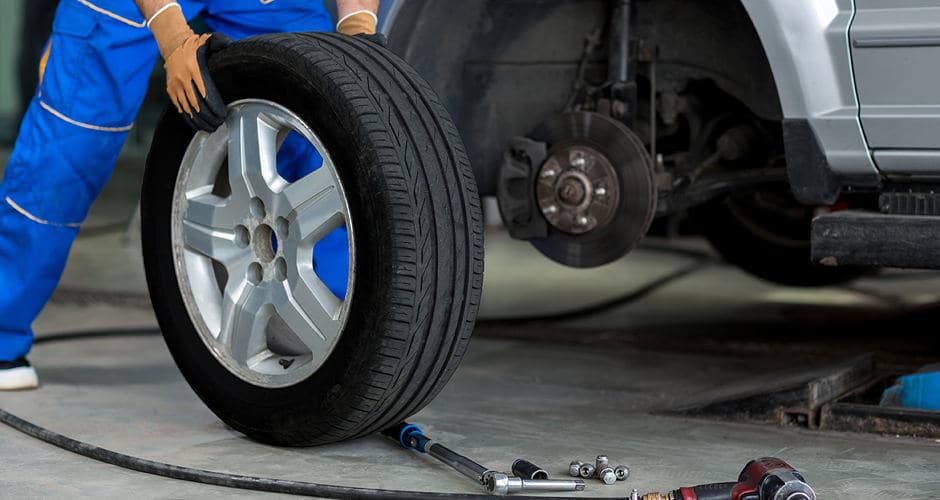 To state the obvious, tires are an important part of every car, which is why it's imperative that they remain in good condition. How do you know when to change your tires? Our team at Bill Kay Honda in Bourbonnais, IL, has the answers you're looking for. Our team put together this guide to highlight our tire services, available offers and coupons, as well as some frequently asked questions. Keep reading to learn more. If you have any questions, feel free to give us a call at (815) 315-0632 or send us a message online.
Honda Tire Services Available
At Bill Kay Honda, you can count on us to handle all of your tire-related needs. We offer services such as tire replacement, wheel alignment, and wheel balancing. If you'd like to learn more about our expert technicians, you can peruse the meet our staff page.
Honda Tire FAQ
How Often Should I Rotate My Honda Tires?
A good rule of thumb is to have your tires rotated every 5,000 to 7,000 miles, or every six months. You can typically get your tires rotated at the same time you get an oil change, which means less time spent at the dealership.
How Do I Check My Tire's Air Pressure?
Checking the air pressure in your tires is simple. Newer Honda models usually come standard with a tire pressure monitoring system, which can be found within your driver information system. If your vehicle doesn't have that, don't fret – you can purchase a tire pressure gauge. Insert the pressure gauge into the valve stem of your tire. If you are using a digital tire pressure gauge, it should immediately start detecting the tire pressure. Additionally, some gas stations have tire pressure gauges that are available for use.
How Often Should I Replace My Honda Tires?
Regardless of manufacturer, experts recommend replacing all of your tires every six years. It is recommended that you replace all of your tires at once so that normal wear and tear occurs on all tires. For example, if you have all-wheel drive (AWD), an old tire with less tread will rotate at a different speed than a new tire, which could cause potential transmission and transfer case issues. Your best bet to avoid tire issues in the future is to replace all of your tires at the same time.
Order Your New Honda Tires from Bill Kay Honda Today
Does your Honda need new tires? Come on down to Bill Kay Honda to get new tires! Our friendly technicians will help you determine which tires will work best for your vehicle. You can schedule a service through our online form or by calling us at (815) 315-0632. Find directions to our conveniently located dealership in Bourbonnais, IL.